Create InGamePlay Brand experiences in mobile games.
Engage mobile audiences at their happiest
InGamePlay brand ads connect advertisers with consumers via the mobile games they love. Reach and target diverse player personas of all demographics. Our global inventory is cross-genre from Hyper-Casual to Action and from Fashion to Sports titles; whatever your campaign, there is a player for your brand.
Our click-free ad placements do not interrupt the game like other mobile ad formats. Your campaign is part of the game delivering an authentic brand experience that engages players at their happiest.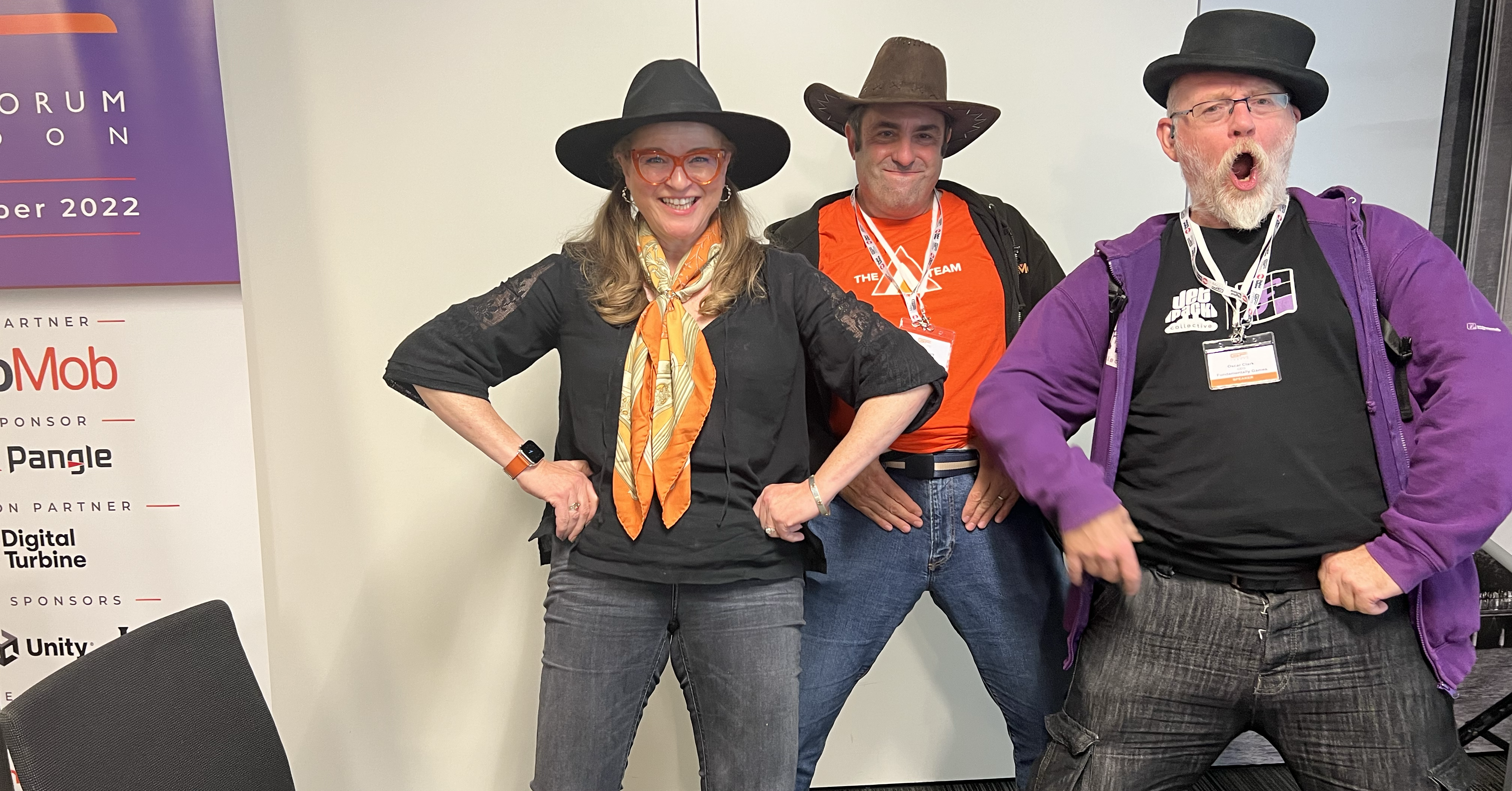 Gamesforum never feels like an event but a community meet-up…. And Team AdInMo was definitely in a 'howdy, partner' mood! Here's our round-up from London. The London edition of Gamesforum earlier this month was as fantastic as ever. With the Unity / Ironsource / App...
read more
Access the world's biggest entertainment audience: Mobile Gamers
Global Inventory
Run geo-targeted campaigns using IAB standard ad creatives. Direct or programmatic through your preferred DSP. Support for Deal ID and OpenRTB.
Diverse Audiences
Millions of brand exposure minutes per day. Reach and target different player persons all mobile game genres and territories.
Campaign Measurement
Viewability and brand effectiveness metrics. 100% focused eyeballs on the screen. 3x better recall than interruptive reward video and interstitials.
Brand Safety
Full campaign control by game genre and demographics. Trusted data. GDPR and COPPA compliant. All campaigns are verified.